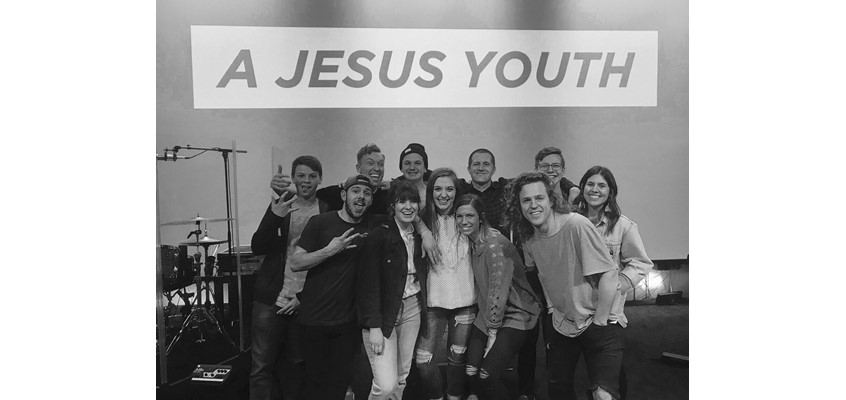 This was my first mission trip as a "leader," and I can honestly say that I enjoyed everyone apart of this experience. First and foremost, God answered every prayer and exceeded every expectation I wrote down on paper before going. At one point I told Shelbi, "This trip has been almost too perfect," but we serve a perfect God so it shouldn't be a big surprise! He was literally in everything-- the little details and the big things. All of it. And when I say I enjoyed everyone, I mean that wholeheartedly. You know how there's usually that one annoying person on any trip you go on? That wasn't a thing on this trip. Everyone was great and we all brought something unique to the table. This crew was honestly a dream team.

First, we showed up to Intrepid in Seattle and that was an interesting dynamic. Planting churches in the Pacific Northwest is no joke. It requires raw faith and the simple gospel to be communicated in an intentional way. James and Cody were the first leaders we met with and they were incredible. They were also very honest with how hard planting a church can be. You have to be confident in your identity in Christ but there are also insecurities that come along with starting something from the ground up. Their life revolves around a mission that is uncertain. The future of the church and community they're trying to build rides on the people willing to prioritize Jesus and to show up to church. They do this so well though. I was blown away with how involved they were with the community, how they prioritize individual relationships, and how they serve.

My personal favorite chunk of the trip was Portland. It was incredible. In Portland, you're either a Christian or you're not and following Jesus is a lifestyle, not a hobby. 1 in 10 church plants succeed in the heart of Portland. It takes consistency and endurance for a church plant to become self-sustaining and there's also no social benefit to being a christian. Growing up in the Bible belt, church is just something you do and it looks good if you do it. If there's a church building, people will come to it more than likely but it is a whole different ball game in the pacific northwest.

Movement Portland was the first crew we met up with. Sam and Quentin are Indiana born and raised, so we bonded over Hoosier Nation! But it was also inspiring to learn the story of their lives in Indiana and how and why they transitioned out to Portland. I was inspired by these two dudes because what they're doing is literally a movement. While they were in Indiana they had what they would describe as an "upper room moment." They were having an info meeting about Sams initial move to Portland and it turned into a spontaneous worship moment and by the time Sam set out for Portland, 20 people chose to pick up their lives and follow him to help get the movement going. That's kind of a big deal!

Currently their church plant meets at the most dope coffee shop in Portland (in my opinion) and it is honestly a perfect location. They get to make connections with the staff and the coffee shop is still open while they have service. Sam said that they had a few families that wandered in just to get coffee not realizing there was a church service going on. As a result, some of the people would stick around for service! It's cool seeing how God is using the culture and the location to bring people in on what Movement Portland is about.

After learning about the ministry, Sam and Quentin showed our team around the downtown area and something I'll never forget is walking across the bridge into Old Town. I've seen homelessness before, but never like this. For the first time my heart broke and I couldn't handle it. I lost control of my emotions and I felt compassion for these people on a deeper level than ever. I know how blessed I am but that day I was especially thankful for the path God had put me on and the family He had blessed me with. I couldn't help but wonder "How does someone get to this point?"

The poorest street and the richest street are right next to each other which I thought was such a sad contrast. How does that work? I thought to myself that if I had to walk those streets everyday, I would feel so convicted if I was living on the rich street literally having to step over sleeping homeless people just a block away from where I live. I couldn't shake that for the rest of my day.

A few hours later we met Bill Clem (AKA, a chill version of Bob Goff). I can speak for all of us when I say we were mind blown by Bill. We all walked into Amago Dei in Portland to talk to this random man after exploring downtown and I was not feeling it. I was tired, just got in my feels, totally zoned out and not in the mood to receive more information, but God quickly woke me up and I was so engaged by what Bill had to say.

Bill understands what it's like to live out the gospel like Jesus did. He's wise and had so many stories to tell us and he didn't do it in a way to where he was bragging by any means. He was able to gracefully put Gods work on display in the most humble way. We then found out that he wrote and book called 'Disciple' so we all geeked out real hard. Bill brought out copies for all of us to take home. I haven't gotten too far into it yet but I have high hopes!

He preceeded to share a story with us about him discipling a man that owned 14 different strip clubs in Portland. He made bank and honestly was trapped in that lifestyle, but Bill and his wife invited him and some of the girls that worked at the clubs into their home for barbecue on a consistent basis. Who does that?! That's what it's all about. Inviting people into your life and into your home speaks volumes and Bill wasn't afraid to step into the mess. His faith was inspiring.

Listening to Bill was a lot to process and take in. One thing I was extremely thankful for on this trip was how much Shelbi valued our team debrief time. She asked the hard questions and allowed us to process what we had learned each day. What was cool for a few students on the team was you could just see their minds opening up. God had plenty of fresh perspective for us and for myself included. I've been considering full-time ministry for almost five years now and Jason brought up a question someone asked him once. He said, "Do you want to do youth ministry or do you want to do youth ministry at Southeast?" That question hit me right in the gut and I personalized that question by plugging 'worship' into it. I was challenged by so many things. Church doesn't always look like Southeast. Out of our context, doing church is hard and at the end of the day comes down to how much you're willing to love people.

Last but DEFINITELY not least was meeting with Westside and our grand reunion with Ryan Post. Ryan gave us a tour of his new home and introduced us to his co-workers and friends he had made. He is right where he belongs and it was an honor getting to see him in action. He's thriving and even switched up his style! He wears ALL WHITE SHOES. Not all black. I know, it's crazy. He also rolls up his pants now and is prepared for the flood at all times. Just Portland things I guess.

Awaken Youth played for their middle and high school ministry service. Many of the students had just gotten back from a retreat so it felt like a celebration service in a sense with all of the worship. I was amazed at the prayer culture there. Before service started, Matt Comer had their whole team prayed over our team and everyone prayed out loud for us at the same time. The holy spirit was very much alive in that place and it was refreshing being prayed for before worship.

One of my favorite worship moments was looking over and seeing Caroline lead Tremble. She not only CRUSHED IT, but she had an evident encounter with the holy spirit and I think we all did. We came ready to worship and totally free. What's funny is that we were all exhausted right before we went on and then it was like the holy spirit completely took over and filled us up to a point to where we were overflowing with joy and gladness from what He had been doing in our lives all week.

Another sweet moment was looking out and seeing Ryan worship and being able to lead him. He had raised a lot of us up in Collide and inspired our passionate hearts for worship. It was a full-circle moment. For the last song, Ryan got up and led Our Hope Is Alive with us! It was my first time being a music director so being able to talk to him during the song and hype it up with him was so much fun for me. In case you were wondering, he still worships like a maniac. R-Post cannot be tamed. I love it and he came back by me at one point to jump, lost his balance, and somehow broke Jordan's acoustic guitar. It all happened so fast that I don't even understand how it happened, but it was hilarious and I smile even thinking about it. It was a good old fashion praise party!

This was a very long post, but I could go on for way longer honestly. I'm just in awe of everything God did and happy He let me be apart of it. When people ask me how this trip went, it's hard for me to put it into words. Just know God is good and He loves the local church more than anything. The hard part now is remembering what all He taught us and applying it in a practical way to our lives at home. I feel like I'm constantly reflecting on what I learned and processing everything over and over again but I'm okay with that. Life right now is uncertain for me and I'm craving clarity, but God has a plan and in the meantime, I want to soak up everything He has to offer me in this season. This trip was definitely "like eating a cow" (my team will understand this similie lol) but in the best way possible!
Share Your Thoughts
Share